HANDS-ON CODELAB – Create a Chatbot Using the Watson Assistant Service
TRAINERS: Miguel Crisanto, Miriam Oglesby
DATE: November 13
TIME: 12.10 - 16.10
LENGTH: 1 hour (3 sessions)

WARNING: seats are limited, booking is recommended. REGISTER NOW!
Access to Lab is allowed to Codemotion Conference Ticket holders.
DESCRIPTION
This codelab provides a guided walk-through for you to build your own interactive Assistant/Chatbot. Watson Assistant is an offering for building conversational interfaces into any application, device, or channel. It can run on any cloud – allowing businesses to bring AI to their data and apps wherever they are. The codelab covers an overview of the purpose and core responsibilities of the Watson Assistant Service, its functions and features.
The Lab is 1-hour long, there will be three rounds at:
12:10 – 13:10
14:10 – 15:10
15:10 – 16:10
Entrance is free, but seats are limited so we recommend you to book your seat and to indicate a preferred time-slot.
HOW TO PARTICIPATE:
Bring your own laptop (Windows or Mac)  and provide yourself with a free IBM Cloud account.
Create your IBM account here.
Language: English
Level: Intermediate
Knowledge required: None
BOOK YOUR SEAT! – seats are limited! Click here to book your seat
Back to list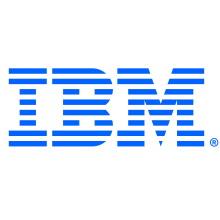 Register