Interfaces en tiempo real con patrón Redux y Angular
12:30/13:10
Caso práctico para explicar el uso del patrón de diseño REDUX aplicado a Angular mediante la librería NgRx. En concreto: - Gestión unificada de múltiples fuentes de datos mediante el uso de estados de la aplicación y un store unificado. - Esquema estandarizado de estructura de proyecto usando store - Uso y función de Acciones, Efectos y Reducers con ejemplos de código - Gestión del store y los estados de la aplicación como fuente única de obtención de datos para las vistas. - Gestión de datos obtenidos mediante websockets en tiempo real e inclusión en el store
Language: Spanish
Level: Intermediate
Manuel Maldonado
CTO - Digital 55
I am a software engineer with more than 15 years of professional experience developing digital products using a wide variety of technologies and programming languages. I also have relevant experience in managing technical teams to deliver high quality products. For the last 10 years I have played the CTO role at Digital 55, a software development company specially focused on frontend development.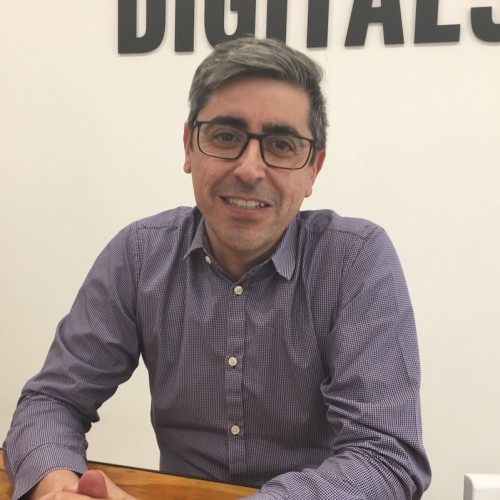 Go to speaker's detail
Antonio Perez
Full Stack developer - Digital55
Full Stack developer, coming from C/C++, since to 2011 switched to Ruby on Rails for Backend, from 2015 Angular for Frontend. Trying to survive between SDKs, IDEs and all that stuff you already know.
Go to speaker's detail